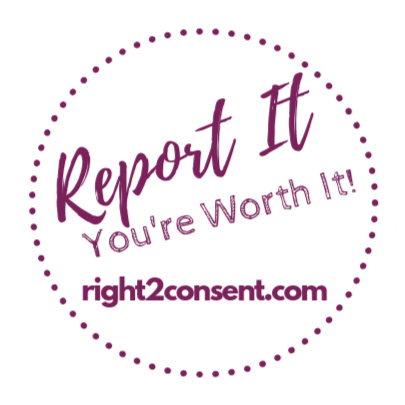 Right 2 Consent
Welcome to Right 2 Consent!Where we encourage everyone affected by sexual assault
or rape to report the sex crime to their local law enforcement
agency using the questionnaire available on this site. Because only 5 out of 1000 sex predators will be prosecuted for their sexual violence.Why? Because people won't report the crime!Sex Offenders must be held accountable for the actions
and victims should receive the support, advocacy,
and mental health services needed after the
traumatic sexual assault.It is our mission to reduce the number of sex crimes
by increasing the number of reports made to law
enforcement. More important, empowering survivors to
prosecute these offenders will help prevent future victimization.Help us by creating your report below!
Report it
This questionnaire is devised in order to help you answer the questions that law enforcement officers or detectives will ask you about the sex assault. Once completed, a copy will be sent to your email that can be printed and used for the law enforcement interview.
About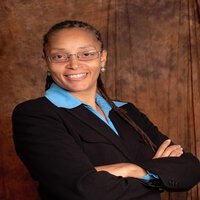 Dr. Lisa Smith
I'm a professor, hypnotherapist, author, and advocate who has helped many people for the past 20+ years overcome trauma from PTSD, abuse (physical, sexual & emotional) & other mental health issues. In many cases, I may be the only person that my clients confide in regarding their sexual assault or rape.My mission is to raise awareness and convince people and parents that young children and teens must learn about grooming and targeting so that, as a community, we can reduce the number of sexual assaults against our youth.The statistics don't lie (Lauren's Kids, 2021) -
- 1 in 5 will be solicited for sex online
- 1 in 3 girls, and
- 1 in 5 boys
are sexually assaulted before their 18th birthday! At least 20% of children experience their first sexual assault before the age of 8.Scary statistics (RAINN, 2021):
- 93% of children & teens know their sex offender.
- Every 9 minutes Child Protective Services confirms a case of sexual violence.
- Only 5 out of 1,000 sex offenders will be prosecuted.Right2Consent.com is a sex crime data collection website which encourages survivors of sexual assault & rape to report the crime to law enforcement. We must increase reporting in every neighborhood throughout America. Additionally, institutions must be held accountable when children are victimized - they often engage in the denial, inaction, and information suppression (DIIS) of important details that results in future victimization of other children and teens.For this reason, I wrote my first children's book "Chad Keeps a Secret" in order to introduce the topic of sexual assault to children between the ages of 5-9 in a loving and compassionate way in order to help them learn about this important issue and begin to keep themselves safe (if possible). This book explores the sexual assault of Chad, an African-American boy, whose friends Akae and Beka help him with his secret."Aaliyah Can't Tell Her Secret" is the second book in the series of children's books to help prevent the sexual assault and rape of children.Parents that wish to get more information about the targeting and grooming of children and teens should purchase The Blaming & Shaming of Defenseless Victims in America's Rape Culture.All books are available for purchase by clicking the links or clicking on the Books link.If you are hoping to use hypnotherapy for trauma, Overcoming Trauma with hypnosis exercises can help you with the sensory triggers that you are not aware could be negatively affecting you - click books for purchase.
Contact
Hire me to be your next speaker,
panelist, trainer, or commentator for
your upcoming event, conference, or show.